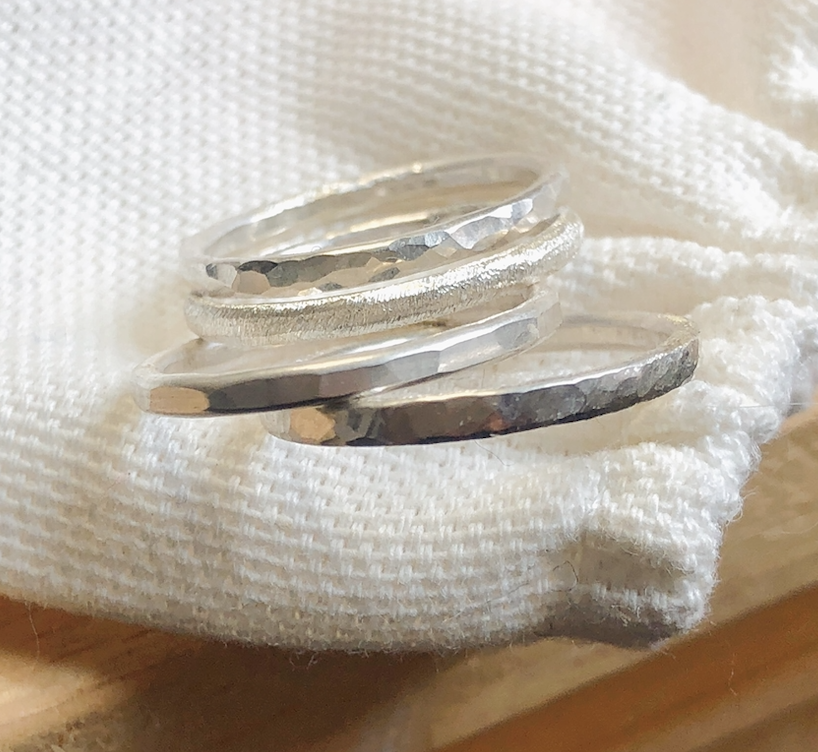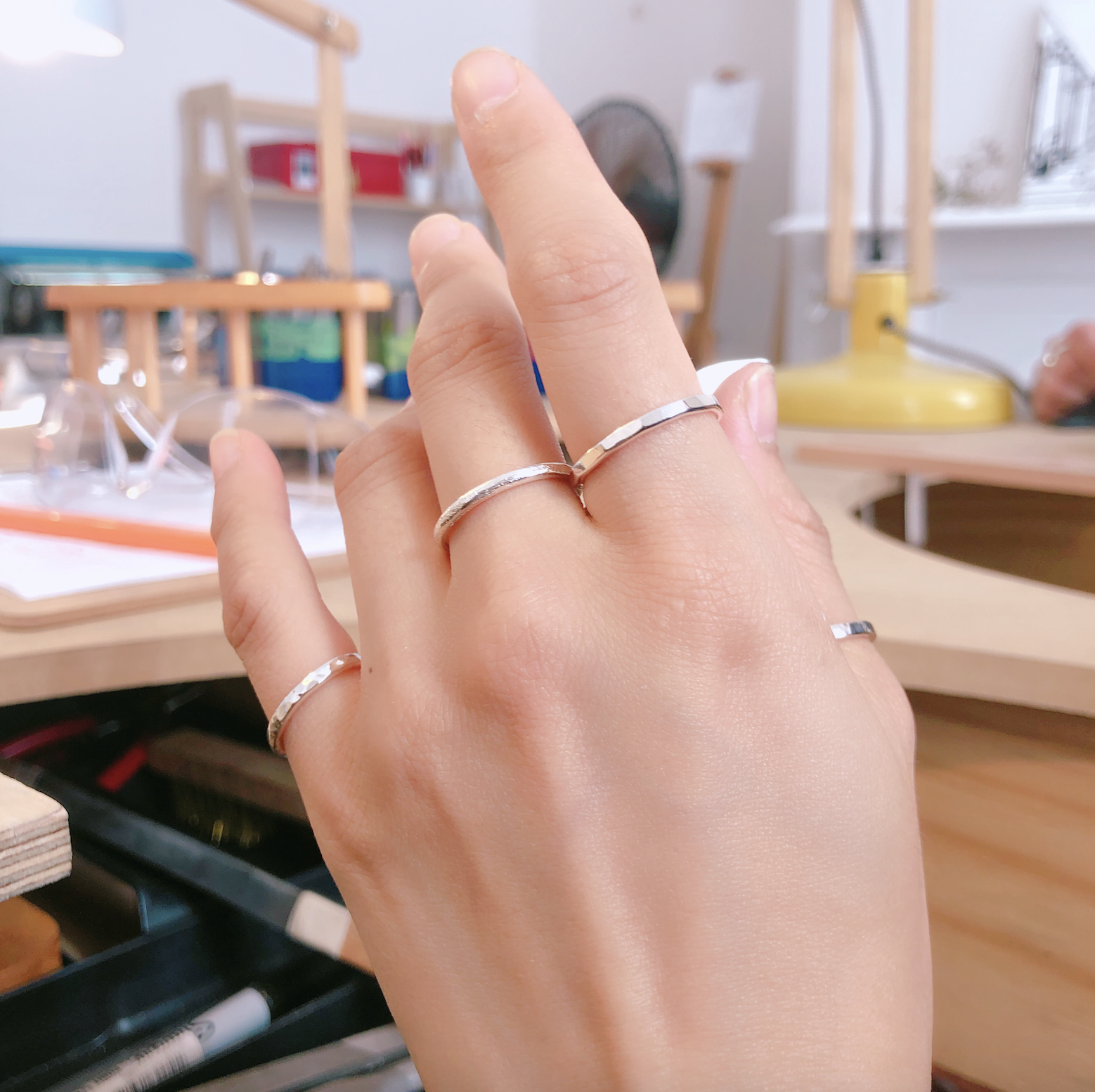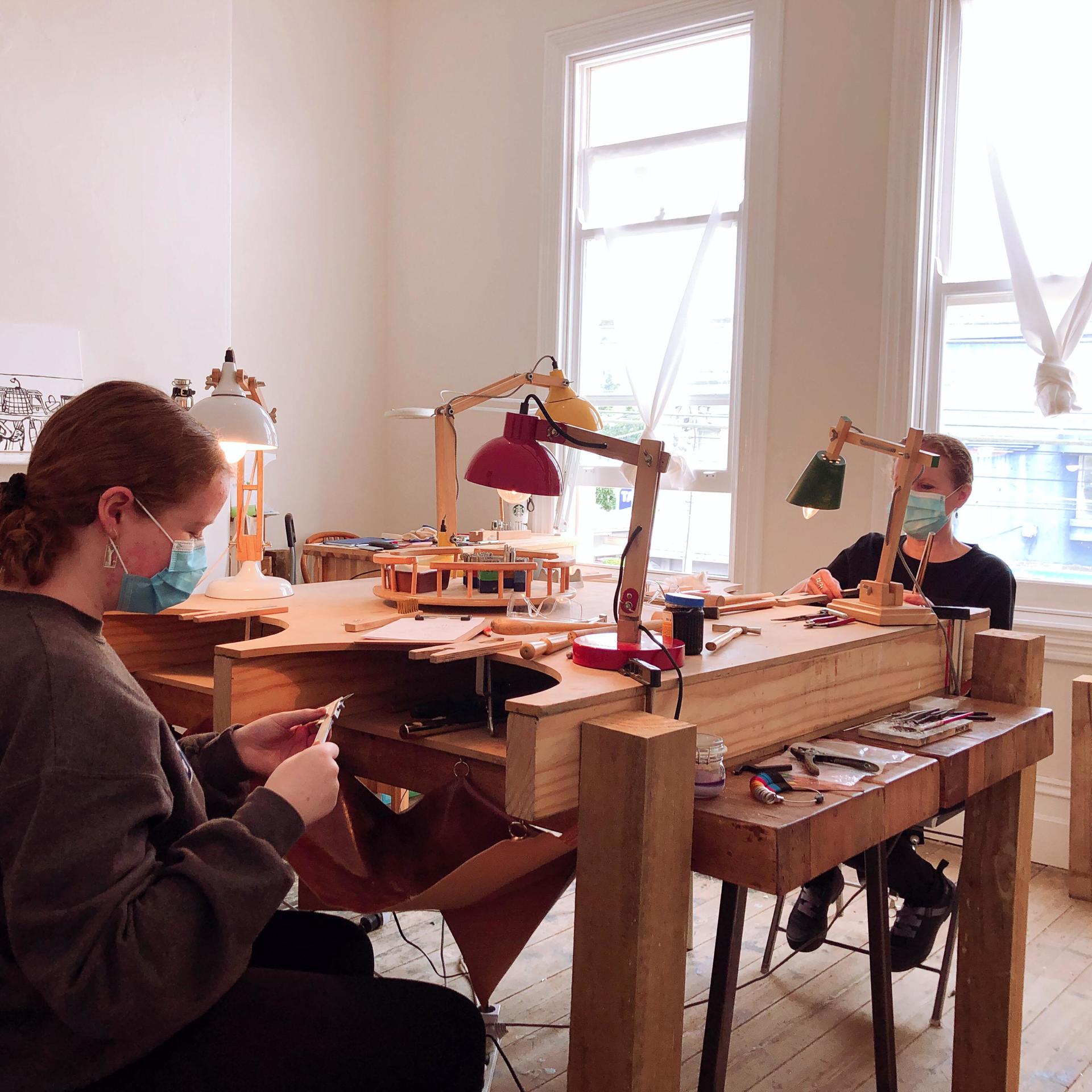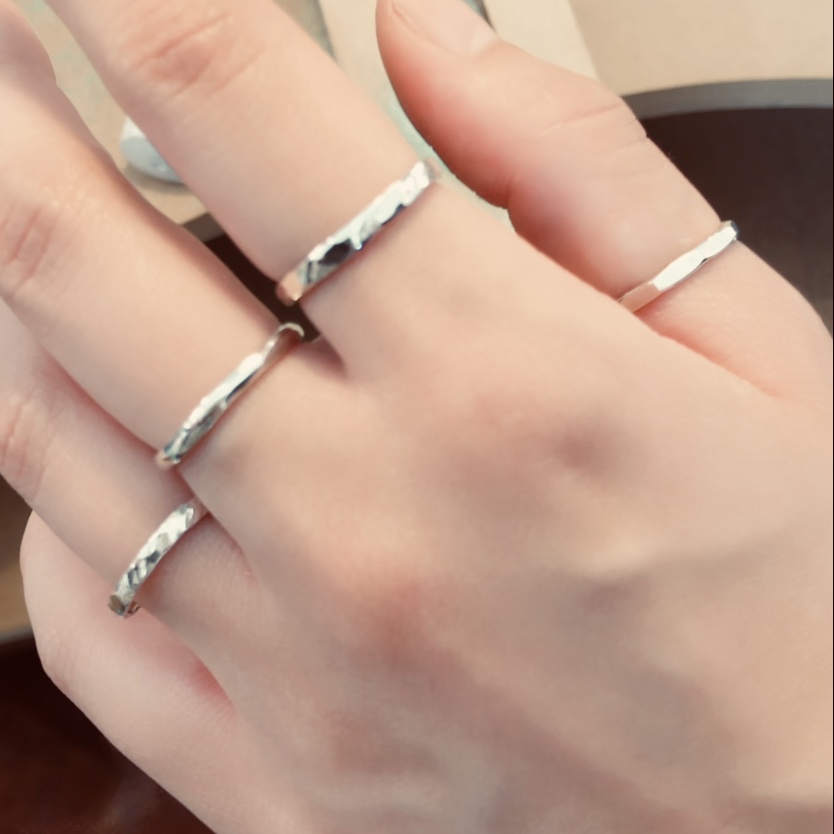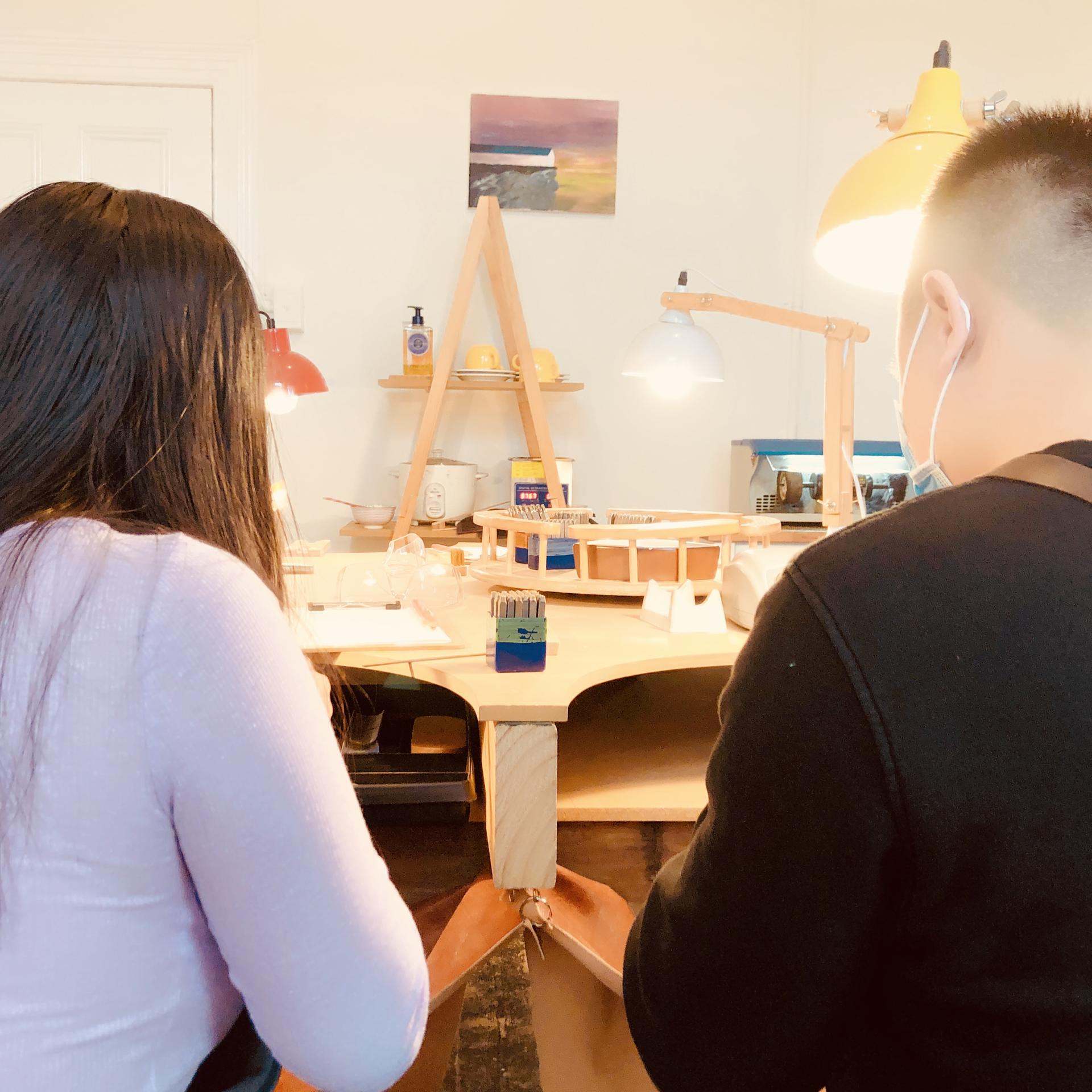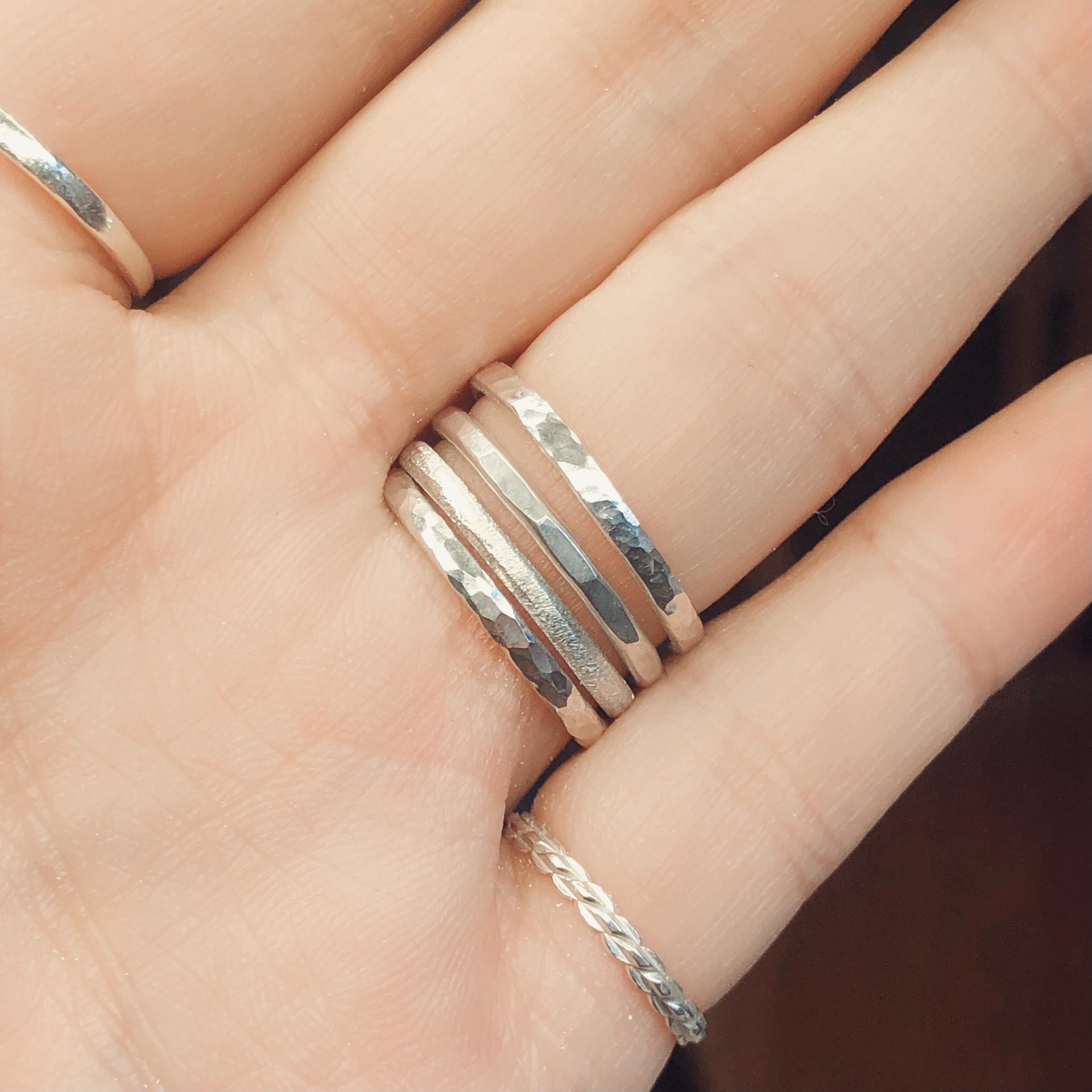 Stacked Silver Rings
📌 OPERATING TIME : 2 hours ( Session time : 10AM / 1PM / 4PM )
📌 COST : $160 per person (Material fee included)
📌 MAXIMUM PER CLASS : 4 people
📌 SKILL REQUIRED : Beginners - friendly
📌 COMPLETE ARTWORKS: 4 rings
Simple is the best!
Silver stacker rings with bumpy finish is just perfect for daily fashion items.
You will make four rings during this class.

Fun challenge and having fashionable silver jewellery.
I recommend wear four rings on each fingers in one hand, but you also can wear them all together on one finger as it looks like a bold ring. Good to layering with other rings as well !
All materials are made of 925 silver, won't harmful to your skin. No tarnish, No change by water.
Precious metal of silver is worth to keep forever.
---
은 실반지
📌 작업 시간 : 2시간 (시작시간 : 10AM / 1PM / 4PM )
📌 수업료 : 개인 당 $160 (재료 비 포함)
📌 최대 인원 : 4명
📌 기술 레벨 : 초보자 가능
📌 완성 할 작품의 수량 : 4개
Simple is the best !
이 웍샵에서 4개의 반짝이는 텍스쳐의 실반지를 만드실 수 있습니다.
밋밋하지 않은 해머 피니시로, 매일 착용해도 질리지 않아요.
새로운 체험과 동시에 귀금속 패션 아이템까지 챙겨가시는 만족스러운 경험이 될꺼에용 :-)
나눠 껴도 예쁘고, 한 손가락에 몰아끼셔도 두꺼운 반지로 연출이 가능합니다.
이미 갖고계신 반지들과 레이어드 하셔도 잘 어울릴꺼에요, 꺄
사용하시는 자재는 925 실버로, 소장가치가 높은 귀금속 입니다. 튼튼하고 물로 인해 변하지 않으며, 알러지 걱정 내려놓으셔도 좋습니다.
---
TO BOOK,
CHOOSE TIME YOU WANT TO COME !
예약 하시려면, 오실 시간을 선택해주세요.