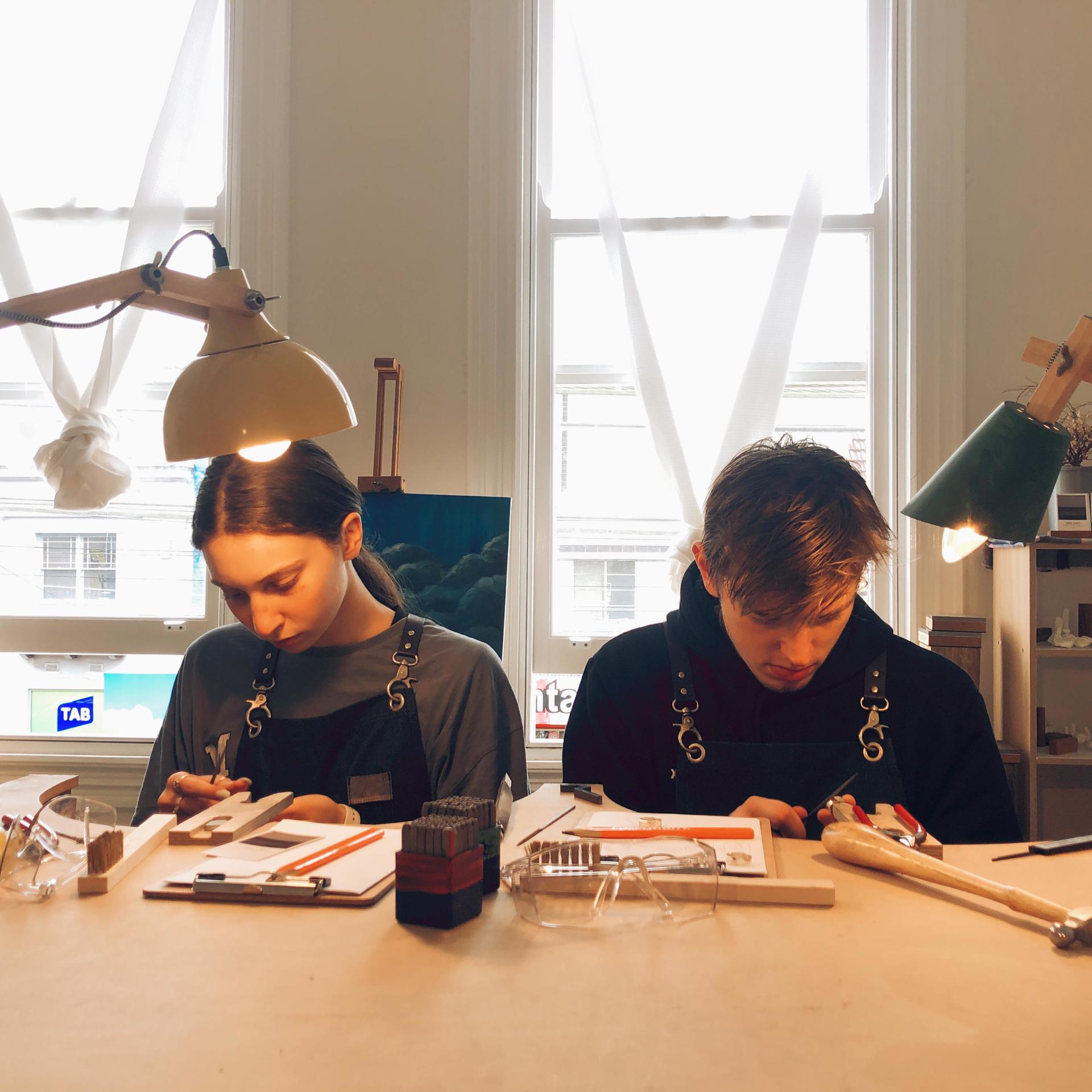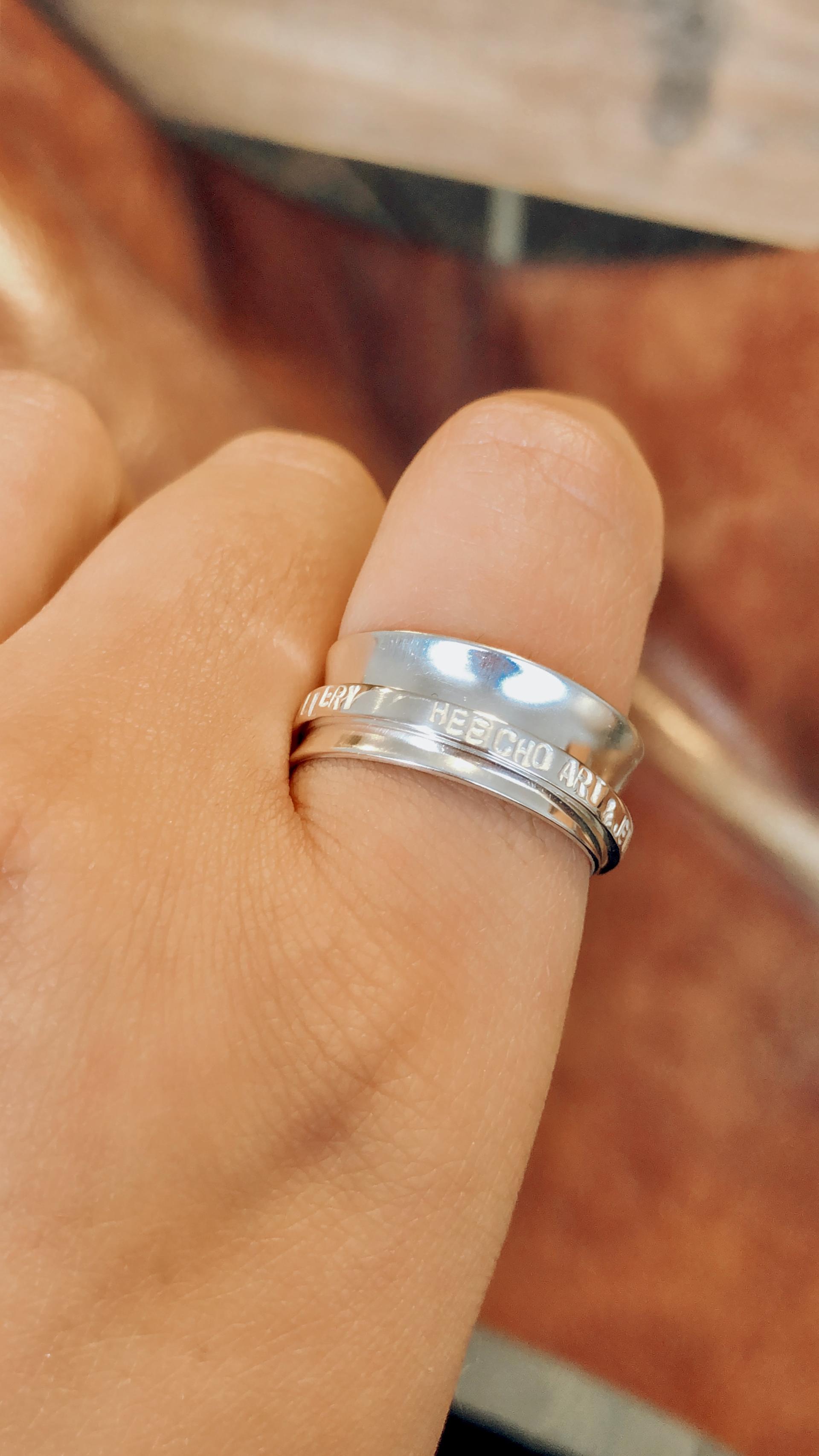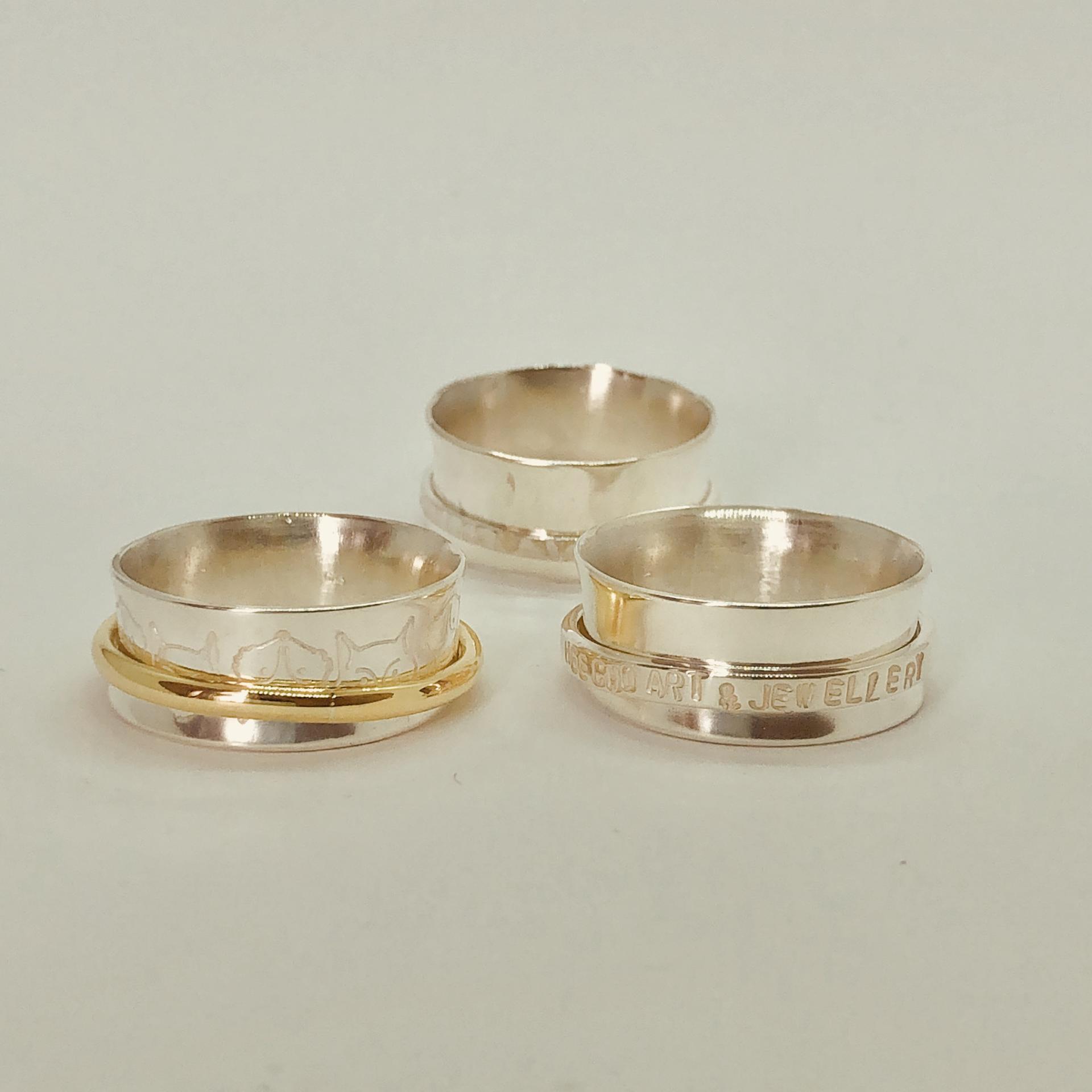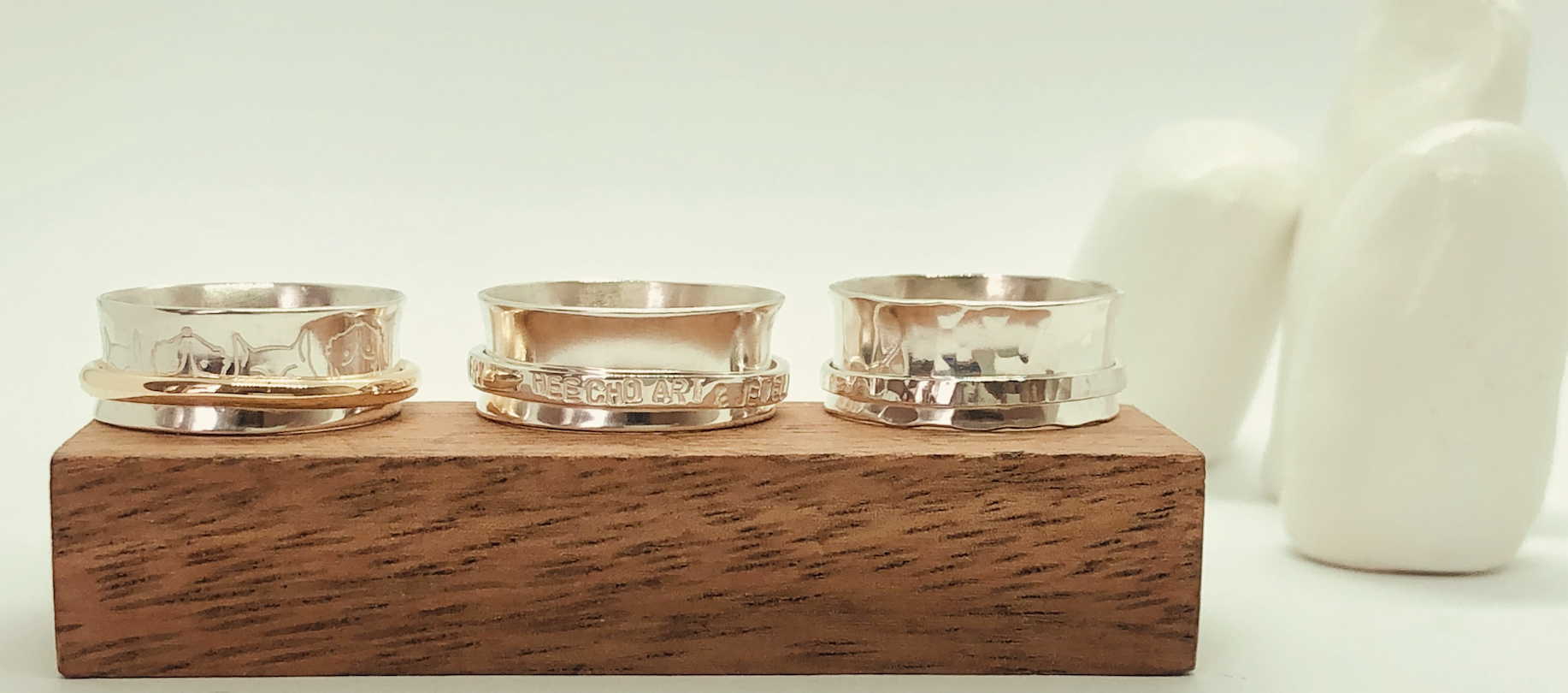 Silver Spinning Ring
📌 OPERATING TIME : 2 hours
📌 COST : $175 per person (Material fee included)
📌 MAXIMUM PER CLASS : 4 people
📌 SKILL REQUIRED : Beginners - friendly
Are you looking to step up your accessory game and add that personal touch?
Why not try out this jewellery making workshop and discover the fascinating art of handmade jewellery!

You will be guided through the process of creating your own silver ring from scratch with the guidance of a silversmith expert.

You will learn all about the interesting history of the silversmith trade and then get your chance to get hands-on and design and create your own two-part spinning ring. You will be able to personalise your ring design with textures, pictures and letters too!

If you're looking for Melbourne workshops to do with friends or loved ones, then you can't go wrong with a silver jewellery-making workshop. Not only will this class leave you feeling creative accomplished, but also inspired to keep making your own handmade jewellery!
---
TO BOOK,
CHOOSE TIME YOU WANT TO COME !
예약 하시려면, 오실 시간을 선택해주세요.